Yalumba
Bottling
Hall
Dew
Point
Control
HVAC
System
ISECO and Yalumba have been working with Linney Engineering to develop a HVAC system that controls the bottling hall air dew point to prevent condensation forming on the filled bottles, as the Labels won't stick if there is excessive condensation.
The end result was an air handling system which would automatically adjust fresh air, return air and heating and cooling capacities to control the air dew point and maintain comfort conditions for the operators.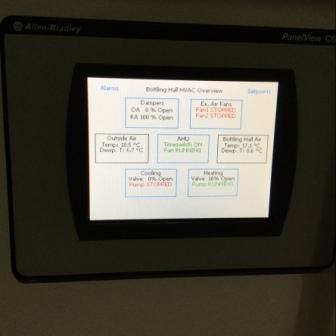 Jesse Aubrecht from Yalumba reports that everybody is very happy with the new system which was installed by Reftec to the ISECO concept design. "The dew point is being controlled and nobody is complaining about Temperature", says Jesse.