Sydney
Fish
Markets
-
New
Lease
of
Life
For
an
Aging
R22
Refrigeration
Plant
The Sydney Fish Market (SFM) is the largest market of its kind in the Southern Hemisphere, a working fish market which trades over 13,500 tonnes of seafood annually.
As well as one of the world's biggest fish markets, it is also one of Sydney's most important tourist attractions operating in the iconic harbourside Blackwattle Bay, Pyrmont.
Commercial trading is carried out by a reverse auction system from a central auction floor surrounded by over 35 cold rooms, all connected to a central R22 refrigeration plant. The refrigeration plant was installed in the early 1990s to service the chilling and freezing requirements of this multi-tenanted facility.
Under the Montreal Protocol, Australia has moved to a total phase-out of R22 imports by 2016, which left SFM in a vulnerable position to access replacement refrigerant. Also, the existing refrigeration plant is approaching the end of its economic life, so it became obvious that something needed to be done assure the future viability of the existing plant, at least in the short term until the new fish market is built.
ISECO, in collaboration with SFM engineering personnel, devised a range of costed options for extending the life of the existing plant; minimising on-going business risk and improving the overall sustainability through conversion to a non-ozone depleting refrigerant.
The plan finally adopted by SFM was to install a duplicate refrigerant R449A direct expansion system alongside the existing pump recirculation R22 system and convert blocks of cold rooms over to the new R449A in a staged manner. To keep project costs down, most of the existing compressors and condensers were overhauled and/or refurbished and put back into operation on the new system. Any equipment in very poor condition was replaced and any unused equipment removed.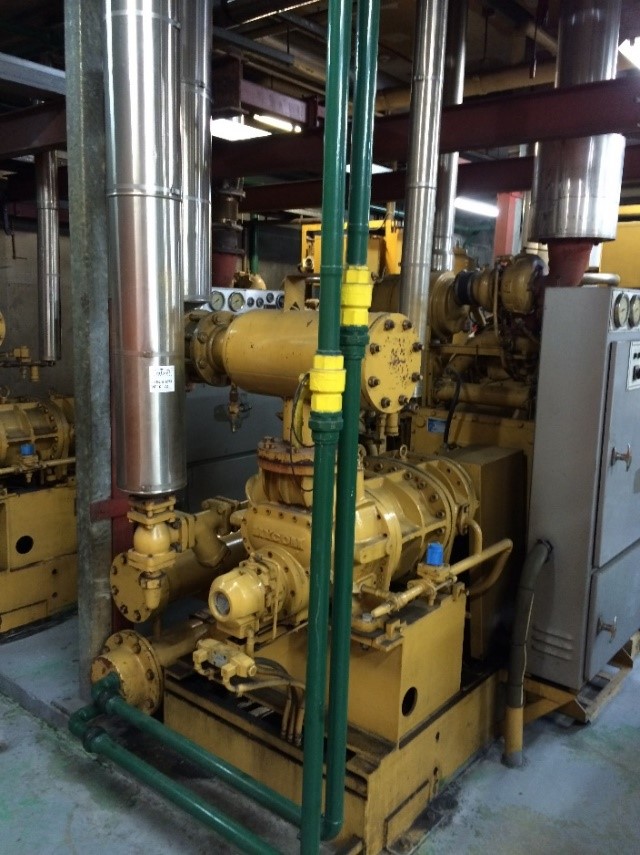 Work on site Sydney commenced in July 2017 with programmed conversions continuing through to March 2018, without the loss of a single day of trade.
The entire refrigeration plant now operates on approximately half the original refrigerant charge, using a non-ozone depleting refrigerant (R449A) with a lower global warming potential (1397 versus 1810 for R22).
The rejuvenation of the existing refrigeration plant means the SFM can continue to operate confidently and reliably over the next five to ten-year window until the new Fish Market facility is developed.
Overall, the project has been very successful, and ISECO is proud of our association with SFM and the contractors involved to achieve a successful outome.